About us
MagicFiber® is the world #1 best selling microfiber cleaning cloth! Its ultra-gentle microfiber composition leaves zero scratches, streaks, or marks on any surface you choose to clean with it – safe for all optical lenses, LED screens, tablets, smart phones, and much more!
The MagicFiber's® microfiber technology renders it the perfect cleaning tool. Its tightly woven fibers and saw-tooth pattern design ensure quality and durability. Additionally, this cleaning cloth is eco-friendly, allowing you to clean without the use of chemicals or dyes. You can be rest assured that your delicate possessions are in good hands when enveloped in a MagicFiber®!
Every day thousands of MagicFibers® are sold in a variety of different marketplaces and in a wide array of colors and sizes. In 2012 we became Amazon.com's #1 Best Seller in the category "Camera & Photo Cleaning Cloths" – a feat that stands til this date. Try them out for yourself and see why we're the world's leading microfiber cleaning cloth!
From the president
Dear Friends of MagicFiber:
My name is Walter and I am the President of GOJA, manufacturers of MagicFiber. Our team has scoured the world looking for the highest quality microfiber in order to bring you the best product possible. Not all microfiber is created equal and our MagicFiber products prove it. We use the highest quality raw material as well as the best manufacturing techniques to weave microfiber that is soft, durable and safe for today's expensive and delicate electronic devices. We are sure you will be happy with our products.
However, if for any reason whatsoever you are not completely satisfied with your MagicFiber product please let us know by emailing us. We will do whatever we have to do to fix the problem, including taking the product back for a full refund, no questions asked. At MagicFiber we believe this is your right as a consumer. Your 100% satisfaction is my responsibility.
Thank you and I look forward to hearing from you.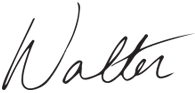 Goja, LLC